50 Years of Opportunity: Head Start's History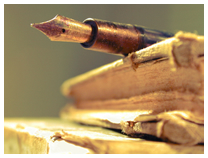 Community Action originated with the passage of the Economic Opportunities Act (EOA) of 1964 as a part of President Lyndon B. Johnson's "War on Poverty." The ambitious purpose of this statute was to mobilize the human and financial resources of the nation to combat poverty in the United States. The act established a federal Office of Economic Opportunity headed by Sargent Shriver, and created organizations called Community Action Agencies (CAAs) that would develop strategies to solve local issues of poverty.
Thus, the Community Action movement became a part of the national policy "to eliminate the paradox of poverty in the midst of plenty." CAAs serve as an administrative umbrella for several programs that would be unable to stand individually. The system has proven to be a very cost-effective method of delivering services at the local level. Flexibility in programs, responsiveness to community needs, and local control make CAAs increasingly attractive to address communities' social needs.
This national network of approximately 1,000 agencies covers 96 percent of our nation's counties (including 58 in California). CAAs have been a lifeline for America's low to moderate income population by delivering program services through the federally funded Community Services Block Grant (CSBG).
Community Action Agencies have never deviated from striving to fulfill the Promise of Community Action…
Community Action changes peoples' lives, embodies the spirit of hope, improves communities, and makes America a better place to live. We care about the entire community and we are dedicated to helping people help themselves and each other.