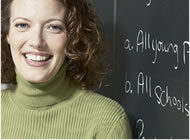 Welcome and thank you for visiting the Human Resources page at Community Action Partnership of Madera County (CAPMC). Here, you will be able to find jobs, employment and benefit information, as well as evidence of a workplace rich in opportunity, experience, and rewards.
The mission of the Human Resources Department is to support a fair and equitable work environment by providing high quality human resources services in a timely, efficient, and professional manner.
We accomplish this by:
Recruiting qualified individuals;
Retaining valuable team members;
Training, developing, and educating team members in order to promote individual success and increase their overall value to the organization;
Supporting a safe and healthy work environment; and
Providing resources for administering benefits, policies, and procedures.
Click on any of the links below to learn more:
If you have questions please contact us online, or call (559) 673-9173.
Department of Human Resources
1225 Gill Ave.
Madera, California 93637
(559) 673-9173   Fax (559) 673-2620