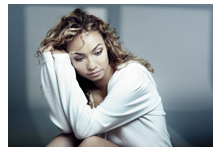 What is domestic violence?
Domestic violence is a pattern of abuse that occurs between intimate partners. The abuse can be physical, psychological, emotional, and/or sexual.
If you are in an abusive relationship with a current or past partner, please be aware that leaving the relationship is when the most violent acts occur. It is very important to create a safety plan when you decide to leave the relationship.
Are you in an abusive relationship?
Does your partner…
demand to know where you are at all times?
control who you talk to?
prevent you from visiting family and friends?
discourage you from working or going to school?
call you demeaning names or insult you in front of others?
slap, kick, punch, spit, bite, or pull you by the hair?
rape you?
threaten to harm you or him/herself if you leave?
threaten to kidnap the kids if you leave?
If these experiences are part of your life, you are not alone and help is available. If you are being abused by your partner, Community Action Partnership of Madera County's (CAPMC) Victim Services Center (VSC) can help you. Our staff is compassionate and experienced, and our goal is to ensure that you and your children are safe. We understand how painful it is to live with abuse and how difficult it can be to talk about your situation. You might feel hopeless, desperate, confused, and alone; you may not want to tell people about your situation because you feel afraid, ashamed, or embarrassed.
If you are being abused, call the crisis hotline at 1 (800) 355-8989, 24 hours a day, seven days a week. If you are in immediate danger, call 911.
As a domestic violence victim you have the right to:
Be treated with respect;
Voice your opinions without criticism;
Participate in activities without being followed;
Communicate with friends and family;
Provide a safe home for your children;
Participate in personal growth through work or school; and
Control your finances.
Let us help you…
Plan a safe exit from your relationship
Apply for a restraining order
Transport you to court
Supply you with resources
Assist you with court support
Refer you and your children for counseling
Provide safe housing
Martha Diaz Shelter
The Martha Diaz Shelter is a safe place for battered adults and children seeking shelter from an abusive relationship. It is in an undisclosed location frequently patrolled by law enforcement. Shelter services are free of charge, and we provide emergency food & clothing. Victims and their children are allowed to stay for up to 30 days.
Need help now?

If you need immediate assistance please call our 24 hour toll-free crisis hotline at 1 (800) 355-8989.