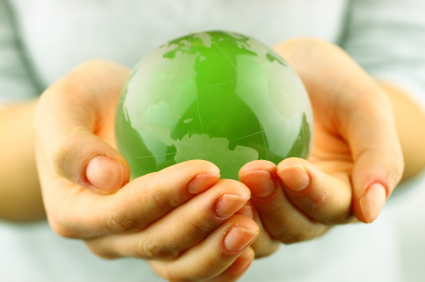 Community Action Partnership of Madera County's (CAPMC) 40-plus year history of commitment to strong corporate social responsibility instills a real sense of pride in our team members. As public servants, the very nature of our work–"helping people, changing lives, and making our community a better place to live by providing resources and services that inspire personal growth and independence"–puts team members in a position of "service above self" in the community in which they live. As community activists, CAPMC works to meet the needs of all of its program participants, the community, and the environment. CAPMC encourages and supports employee volunteerism in the community, church, and schools.
CAPMC team members have adopted the following community projects:
The

American Cancer Society–Relay for Life Campaign is our annual signature activity. Each year, the Community Services Department establishes a 24 member team to participate in a fun-filled, overnight event designed to celebrate survivorship and raise money for research to find a cure for cancer. Throughout the year, Agency departments coordinate and take part in fundraising activities to help support the Relay for Life Campaign. If you are interested in making a donation, participating, and/or helping raise money for the Campaign, contact Donna Tooley, Chief Financial Officer at (559) 675-5755.
The
Children's Hospital Central California–Kid's Day Campaign is an annual event to benefit Children's Hospital of Central California. One day in March, team members volunteer to wake up before dawn and brave the elements to sell the Fresno Bee for $1.00 a piece. All funds raised on this special day directly benefit children who receive services at the Hospital. Our Agency continues to seek volunteers to work this special event. If you are interested in participating, please call the Alternative Payment Program (APP) at (559) 661-0779.
The
CAPMC – Victim Services Walk a Mile in Her Shoes annually spotlights men from all over Madera County as they walk a mile in women's high heels to show their support in speaking out against rape, sexual assault, and gender violence. Each man collects pledges/sponsorships to support victims of sexual assault. You can join these men and walk as an individual or as a team.
For more information and to register for the event contact Victim Services at (559)661-1000.
If you are not able to participate in our signature projects, we encourage you to be involved in your church, school, or community activities.
If you wish to make a difference in people's lives, you may make a donation through a payroll deduction to one or both of our community projects by using the Donation Form available in the Human Resources Department or through our donations page. Help us make our community a better place to live.
For more information, please contact us online or call (559) 673-9173.