Victim Services Center (VSC) volunteers help by: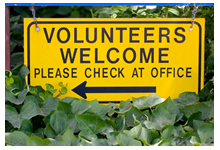 Staffing the 24-hour Crisis Hotline
Answering crisis calls
Accompanying victims to court
Working on special projects
Providing community education
VSC volunteers must complete a 65-hour training.
Our next training is scheduled to begin May, 2019.  (Click here to view the 2019 Volunteer Training Flyer)Applications prior to May 13, 2019.  As soon as our Victim Services staff receives an application they will contact the prospective volunteer to speak with them regarding the training.
If you have any questions regarding our volunteer program, please call Victim Services at (559) 661-1000 and ask to speak to the Volunteer Coordinator.
If you are ready to sign up, download the Volunteer Program Application here. Once your application is received, VSC staff will add you to a list for the next available training.
You can help by giving your time. Become a volunteer!