Community Action Partnership of Madera County's (CAPMC)

Child Care

Resource & Referral

(CCR&R) is passionate about the healthy development of children, and works with hundreds of families and child care providers in Madera County. Our business is as much about serving the needs of child care providers as it is about helping families. We link providers with resources and training to improve the quality of the child care services they provide. Additionally CCR&R administers several subsidy programs that pay child care providers-both licensed and non-licensed-for the services they offer to participating families.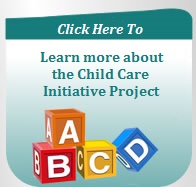 CAPMC CCR&R has a training program to help you get started learning about providing quality care and education for children. 
CCR&R can help, whether you are…
An active licensed child care provider in Madera County.
CAPMC is a resource to you
Please browse our website and learn what CCR&R can do for you. If you have any questions, contact us online or by phone at (559) 675-8469 Monday through Friday 8am-5pm.