"Leaders aren't defined by their position;
they are defined by their heart, their actions, and their thinking."
-unknown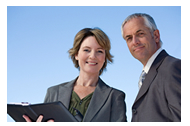 At Community Action Partnership of Madera County (CAPMC), we've identified key capabilities and qualities that we look for and expect in all team members. This is why leadership is at every level-from senior leadership to interns, and Head Start center directors to food service staff. Developing and sustaining these characteristics is crucial to individual success and the successes of CAPMC. We call it the "Heart of Leadership;" that which drives our employees to be the best everyday.
Commitment
Our leaders have persistence with a purpose; each one believes in our mission of "helping people, changing lives" with vigor and the highest level of dedication.
Compassion
It is imperative that our leaders have compassion for their fellow man, the ability to have sympathetic understanding of others' distress, and a desire to alleviate it.
Courage
Our leaders are relentless. They face adversity with courage, challenge the status quo, and champion new ideas to increase services to our community.
It is our understanding that an exemplary human services organization requires collaborative leadership and empathetic individuals. CAPMC's philosophy is that community action is a people process; one which serves to redefine the intangible values of personal responsibility, community self-reliance, participatory decision-making, and overall staff well-being.