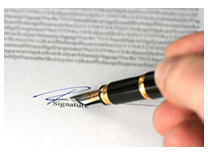 Dear Community Member,
Community Action Partnership of Madera County (CAPMC) provides help to an array of people; from low to moderate income individuals and families who are experiencing a crisis, to those seeking assistance finding or paying for child care, to victims of crime. Our purpose is to eliminate the causes and effects of poverty in our county by addressing systemic barriers and providing direct assistance to individuals and families, as well as information and resources to strengthen the community response to those in need.
Every individual and family possesses unique skills and strengths that can be used to promote their self-sufficiency. We strive to encourage people to utilize the qualities they already possess, and help them develop additional skills and strengths by providing the necessary resources.
The primary goal of our services is to improve the lives of the people we serve by addressing a current need and assisting with strategies to decrease the chance of such a need in the future. We achieve this goal by providing comprehensive short and long-term services that offer support and focus on self-sufficiency; all of our program participants receive information, support, and advocacy, while the majority receive referrals and goal-setting assistance.
If one looks across the landscape of the Agency, the immense amount of talent, knowledge, and resources that our team members bring to the table is evident. We have a unique opportunity to capture these abilities and resources and through CAPQuest, position CAPMC as a 'go-to' organization that reduces poverty in Madera.
It is important for CAPMC to respond to the needs of those we serve, and to be proactive in addressing trends and changes affecting those impacted by poverty. We welcome any ideas community members have on how to expand services and/or integrate new ones. Please contact us online to e-mail these and any questions or comments you may have.
If you are seeking assistance under any of our programs, please call our main phone number at (559) 673-9173 so you can speak to one of our helpful staff, or contact us online.