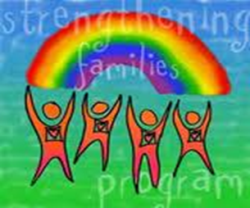 Love is the chain whereby to bind
a child to its parents.
Abraham Lincoln
Effective parenting is a matter of strengthening the bond between the parent and child, and building positive parenting skills. In many cases, it may take only a few positive adjustments in the interactions between the parent and child.
At CAPMC, we intend to help build those skills by offering the Strengthening Families Program (SFP).
The following are course topics that lead to Effective Parenting Strategies:
• Learning positive interactions
• Problem Solving
• Anger Management & Coping Skills
• How to promote a child's development
• How to manage common child behavior problems
• Effective Communication skills
• Effective discipline
• Parent and child practice time
• Resilience Skills
• Feeling Identification
• Appropriate Developmental Expectations
• Improving parents, peers, and teacher relationship
To see the brochure for these programs, click here for English, or here for Spanish.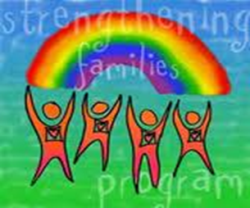 Family Course Approach: The Strengthening Families Program (SFP) is a family skills enrichment program that improves everyday interactions between parents and children in all stages of child/teen development. SFP is an evidence-based enrichment program for parents and children ages 3-16 in families, consisting of parenting skills, children's life skills, and family skills training courses, some of which will include informal family practice time and group leader coaching.
The SFP program is a 14-session program designed to strengthen parenting and family life skills by offering classes to parents and their children both separately and together. Each Session is one-hour in duration so as to insure sufficient participation to promote family enrichment and behavior change in families. Snacks and program incentives will be provided during sessions. Classes are offered in both English and Spanish.
Classes are available in Madera or at Head Start Centers in Madera.
For more information on these Parenting Programs or to register by phone, please call 559-416-5655 / 559-416-5651 / 559-416-5653
Funded by: