Community Action Partnership of Madera County (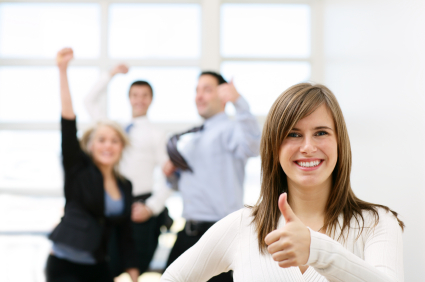 CAPMC) recognizes team members' dedication and effort to serve our community, clients, and program participants by offering benefits that will meet their needs and those of their families. We offer comprehensive benefits including medical insurance, dental and vision plans, paid time off, and a retirement plan.
Health insurance
All active employees who are hired to work at least 30 hours per week may be eligible for medical, dental, vision care, and life insurance. Depending on their choice of insurance and the number of people they want insured under their plan, some employees may share some of the cost of their plan. Employees may elect to participate in the Section 125 pre-tax plan.
Health Plan Transparency Disclosures
Following the Transparency in Coverage rule, Community Action Partnership of Madera County has made available the machine-readable files for Kaiser Permanente.
Note: the link below will navigate you away from the company webpage and direct you to the respective carrier's site.
https://healthy.kaiserpermanente.org/front-door/machine-readable
Vacation
Full-time employees accrue vacation according to the following schedule:
1 – 4 years of service: 3.69 hours per pay period
5 – 9  years of service: 4.61 hours per pay period
10+ years of service: 5.53 hours per pay period
Eligible part-time employees accrue vacation on a prorated basis.
The maximum vacation leave accrual is 280 hours.
Sick leave
Sick leave is accrued at the rate of one (1) workday each calendar month. Eligible part-time employees accrue sick leave on a prorated basis.
* NEW  – CORONA VIRUS PAID SICK LEAVE ANNOUNCEMENT
Families First Corona Response Act  Signed
THERE ARE NOW PAID SICK LEAVE AND EXPANDED FAMILY AND MEDICAL LEAVE RULES WHICH APPLY
UNDER THE FAMILIES FIRST CORONAVIRUS RESPONSE ACT

The Families First Coronavirus Response Act (FFCRA or Act) requires certain employers to provide their employees with paid sick leave and expanded family and medical leave for specified reasons related to COVID-19.
These provisions will apply from April 1, 2020 through December 31, 2020.
Click here to View the Coronavirus Response Act Details Flyer 
–  THE WAGE AND HOUR DIVISION
UNITED STATES DEPARTMENT OF LABOR
Holidays
CAPMC recognizes 13 paid holidays per year:
New Year's Day
Martin Luther King, Jr. Day
President's Day
Spring Holiday
Memorial Day
Juneteenth Day
Independence Day
Labor Day
Fall Holiday
Veteran's Day
Thanksgiving Day
Day after Thanksgiving
Christmas Day
Retirement-403(b) Plan
CAPMC will contribute 4% of an employee's annual salary to his/her retirement when s/he meets eligibility requirements. Employees may elect to contribute to their individual retirement plan. To help with investment decisions, employees can access VOYA Financial to receive personalized investment advice.