Thank you for your interest in working for Communit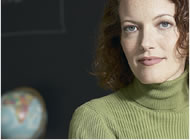 y Action Partnership of Madera County (CAPMC). You may apply for employment opportunities offered at our Agency using our
"Web Fillable Form"
. The application has full instructions and can be accessed and completed anywhere there is an internet connection.

Before you apply:
Prospective candidates must submit an official CAPMC application along with any additional documents specified in the job announcement. Prior to submitting an application please review it to ensure that the information is accurate and complete, and that you have signed on the appropriate line(s), since inaccurate and/or incomplete applications may result in disqualification.  If submitted via email, your application must include the electronic signature.  When you submit your application via email, you will be able to review the email with the Employment Application attached.  If you have additional documentation that needs to accompany the application, they can be attached to the email.  You can also mail or deliver your signed and completed application to: CAPMC 1225 Gill Ave. Madera, CA 93637. If you have either specific or general questions about employment with CAPMC, please
contact us online
or call (559) 673-9173.  We strive to respond to all inquiries within two business days.