Regional Head Start provides services to children ages three to four residing in Madera and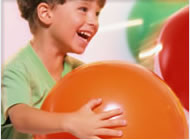 Mariposa counties. The program offers three options for children and families:
Center Based: Children receive 3.5 hours of service. There are morning and afternoon services at selected sites.
Early Head Start:  Children and pregnant mothers receive weekly home visits.  Twice a month, the program offers opportunity for parents and children to come together as a group for socializations.
Eligibility requirements
To be eligible for either of the two (2) programs above, you must meet the following eligibility requirements:
Age Eligibility
For  Regional Head Start, your child must be three years old by September 1st.
Early Head Start services will provided to prenatal women and families with a child up to 3 years old.
AND

Income Eligibility
Your family income must meet the 2019 Federal Income Guidelines listed below:
| | |
| --- | --- |
| Size of Family | Annual Income |
| 1 | $ 12,490 |
| 2 | $ 16,910 |
| 3 | $ 21,330 |
| 4 | $ 25,750 |
| 5 | $ 30,170 |
| 6 | $ 34,590 |
| 7 | $ 39,010 |
| 8 | $ 43,430 |
|  Each Additional Person | +$ 4,420 |
Your family is eligible if ANY of the following categories applies:

The child to be enrolled is in foster care;
Your family is homeless.
Your family is receiving benefits or services through the CalWORKs Program;
A family member living with and supported by you is receiving Supplemental Security Income benefits (SSI);
Eligibility for children with disabilities
Upon income verification you may be eligible for Head Start if your child has a current Individualized Education Plan (IEP). If your child is receiving services through his/her IEP, make sure you mention this information as your child will be placed at a higher eligibility status. A copy of the IEP needs to be submitted at time of application.  Income is verified.
Required documents
Your application must be complete and include copies of the following documents (documents will not be returned):
Birth Certificate
Immunization Records
Medi-Cal Card or Insurance Card
Income Verification–Documentation must reflect your current economic status and must include all sources of income received by the child's parents or guardians such as:

Latest Income Tax Return or W-2 (if seasonally employed, self-employed, or if unable to provide pay stubs-must reflect current economic status);
Current paystubs (within the last month) showing at least one month of income;
Letter from employer stating hours worked per week and pay rate (only if unable to provide paystubs);
Unemployment Income;
Worker's Compensation;
Child Support; and/or
Disability Income

Proof of Legal Custody (if child is in foster care)
Notice of Action from the Department of Social Services (if receiving CalWORKs)
Proof of Supplemental Security Income (SSI) (if applicable)
Homelessness Verification (if applicable and available)
Current Individualized Education Plan (IEP) or Current Individual Family Service Plan (IFSP) (if applicable)
Completing an application
Complete an

Interest Form

, print it out, and mail or deliver to 1225 Gill Ave., Madera, CA 93637;
-OR-
Call the Main Office at (559) 673-0012, Monday through Friday, 8am to 5pm to request information about completing an application.
Your information will be forwarded to the center nearest you and you will be contacted by an Advocate to schedule an appointment.
Center locations:
Please see Locations for a list of Head Start locations and Session schedules
Additional Information
If you have any questions contact us online or call (559) 673-0012, Monday through Friday 8am-5pm.
If your child is already enrolled in Head Start, click Madera and Mariposa Regional Head Start in the Classroom to find helpful information for current Head Start children and families.